De klassewinnaars Engine of the Year 2018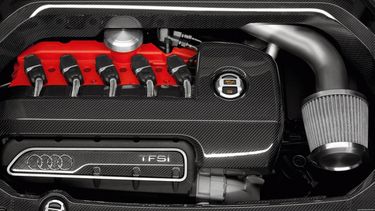 De grote winnaar van de 2018-editie van de International Engine of the Year-verkiezing is Ferrari's 3.9 V8 turbomotor. Het merk won met het blok liefst drie prijzen, terwijl het met de 6.5 V12-krachtbron eveneens een prijs pakte. Maar hoe scoorde de rest?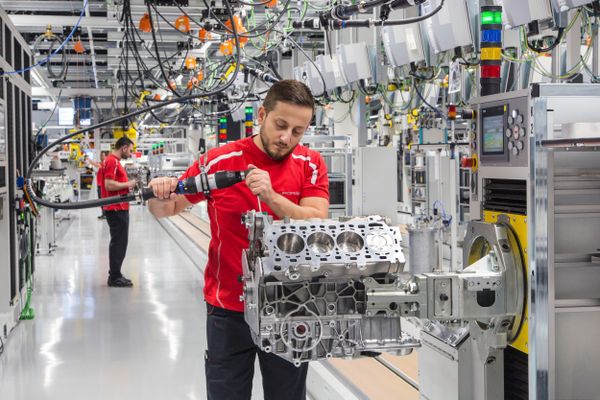 De International Engine of the Year mag dan de 3.9 V8 met twee turbo's van Ferrari zijn, het bedrijf pakte tevens de titel voor Best New Engine. Dat deden de Italianen niet met de geblazen achtcilinder, maar met de opgewaardeerde V12-motor. De laatste atmosferische, pure twaalfpitter van Ferrari werd verkozen tot de beste nieuwe motor die afgelopen jaar werd gelanceerd. De V12 troefde de 4,4 liter V8 van BMW M af, net als de 3.0 zes-in-lijn twin turbo van Mercedes-Benz. De categorie Performance Engine schreef Ferrari ook op zijn naam, en wel met de 3.9 V8-turbomotor die tevens de klasse '3.0-4.0 liter' en de overall-titel won.
Vier concerns
De prijzen in de overige zeven klasses worden verdeeld over zes merken of vier autoconcerns. Ze neemt Tesla twee prijzen mee naar huis (Electric Powertrain en Green Engine). De Volkswagen Groep boekt succes met de 1.0-driecilinder in de klasse 'tot 1,0 liter', met Audi al jaren in de categorie '2,0 tot 2,5 liter' (2.5-vijfcilinder) en met Porsche de groep '1,8 tot 2,0 liter' dankzij de 2.0 turbo uit de 718. De sectie 1,0 tot 1,4 liter wint PSA Peugeot Citroën en BMW verovert met de i8 aandrijflijn de categorie 1,4 tot 1,8 liter.
International Engine of the Year
1. Ferrari 3.9-litre twin-turbo V8 (won by a margin of nearly 300 points)
2. Porsche 3-litre six-cylinder turbo
3. Ferrari 6.5-litre V12
4. Tesla full-electric powertrain
5. Volkswagen 999cc three-cylinder turbo
6. BMW 1.5-litre three-cylinder electric-gasoline hybrid
7. Audi 2.5-litre five-cylinder turbo
8. PSA Peugeot Citroën 1.2-litre three-cylinder turbo
9. Porsche 2-litre turbo
Performance Engine
1. Ferrari 3.9-litre twin-turbo V8 (won by a margin of over 300 points)
2. Porsche 4-litre boxer
3. Ferrari 6.5-litre V12
4. Mercedes-AMG 4-litre biturbo V8
5. Audi 5.2-litre V10
6. BMW M 4.4-litre twin-turbo V8
New Engine
1. Ferrari 6.5-litre V12
2. BMW M 4.4-litre twin-turbo V8
3. Mercedes-Benz 3-litre twin-turbo six-cylinder 48V ISG
4. Porsche 4-litre turbo V8 electric-gasoline hybrid
5. Audi 2.9-litre six-cylinder TFSI
6. McLaren 4-litre twin-turbo V8
Green Engine
1. Tesla full-electric powertrain
2. BMW 1.5-litre three-cylinder electric-gasoline hybrid
3. BMW full-electric powertrain
4. General Motors full-electric powertrain
5. Volvo 2-litre turbocharger supercharger electric-gasoline hybrid
6. Renault/Nissan full-electric powertrain
Electric Powertrain
1. Tesla full-electric powertrain
2. BMW full-electric powertrain
3. General Motors full-electric powertrain
4. Renault/Nissan full-electric powertrain
5. Volkswagen full-electric powertrain
6. Hyundai-Kia full-electric powertrain
Sub 1-litre
1. Volkswagen 999cc three-cylinder turbo
2. Ford 999c three-cylinder turbo
3. BMW 647cc two-cylinder electric-gasoline range-extender
4. Honda 988cc three-cylinder turbo
5. Renault/Nissan 898cc three-cylinder turbo
6. General Motors 999cc three-cylinder turbo
1-litre to 1.4-litre
1. PSA Peugeot Citroën 1.2-litre three-cylinder turbo
2. Volkswagen 1.4-litre TFSI ACT
3. Volkswagen 1.4-litre TFSI
4. Volkswagen 1.4-litre TFSI electric-gasoline hybrid
5. Toyota 1.2-litre turbo
6. Fiat Chrysler 1.4-litre MultiAir turbo
1.4-litre to 1.8-litre
1. BMW 1.5-litre three-cylinder electric-gasoline hybrid
2. BMW 1.5-litre three-cylinder turbo
3. Volkswagen 1.5-litre TSI Evo
4. Audi 1.8-litre TFSI
5. Honda 1.5-litre turbo
6. Toyota/Lexus 1.8-litre electric-gasoline hybrid
1.8-litre to 2-litre
1. Porsche 2-lite turbo
2. Mercedes-AMG 2-litre turbo
3. Honda 2-litre turbo
4. Audi 2-litre four-cylinder TFSI
5. BMW 2-litre twin-turbo four-cylinder
6. Volvo 2-litre turbocharger supercharger four-cylinder
2-litre to 2.5-litre
1. Audi 2.5-litre five-cylinder turbo
2. Porsche 2.5-litre turbo
3. Ford 2.3-litre turbo
4. Toyota/Lexus 2.4-litre electric-gasoline hybrid
5. Mercedes Benz 2.1-litre CDI
6. Subaru 2.5-litre turbo
3-litre to 4-litre
1. Ferrari 3.9-litre twin-turbo V8
2. Mercedes-AMG 4-litre biturbo V8
3. Porsche 4-litre boxer
4. Porsche 3.8-litre boxer turbo
5. McLaren 4-litre twin-turbo V8
6. Audi/Bentley 4-litre TDI tri-turbo V8