Vaderdagtip: lekkerste knallers in Autovisie Car Hits CD Box!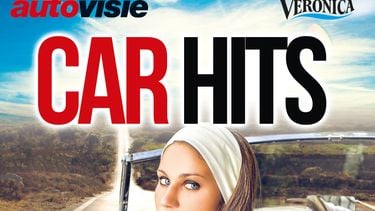 De mooiste muzieknummers voor in de auto, daar vroegen we jullie naar. En die kregen we, want vervolgens lieten Autovisie (ter ere van het 60-jarig bestaan) en Radio Veronica de beste Car Hits horen op zaterdag 11 juni. Wil je altijd de lekkerste tracks in de auto kunnen beluisteren? Bestel dan nu de Autovisie Car Hits CD Box – leuk als vaderdagcadeau!
Evergreens
Wil je ook lekker meezingen met de grootste knallers voor onderweg, zoals Paradise By The Dashboard Light van Meat Loaf, Toto's Hold The Line en Another 45 Miles van Golden Earring? Dat kan!
Je kunt de Car Hits CD Box van Autovisie en Radio Veronica nu online bestellen en gratis thuisbezorgd krijgen. Bestel je 'm uiterlijk op woensdag 15 juni, dan heb je dit prachtige verzamelstuk zeker zaterdag in huis – mooi op tijd voor vaderdag, dus.
Klik hier om naar de bestelpagina te gaan en de Autovisie Car Hits CD Box thuisbezorgd te krijgen.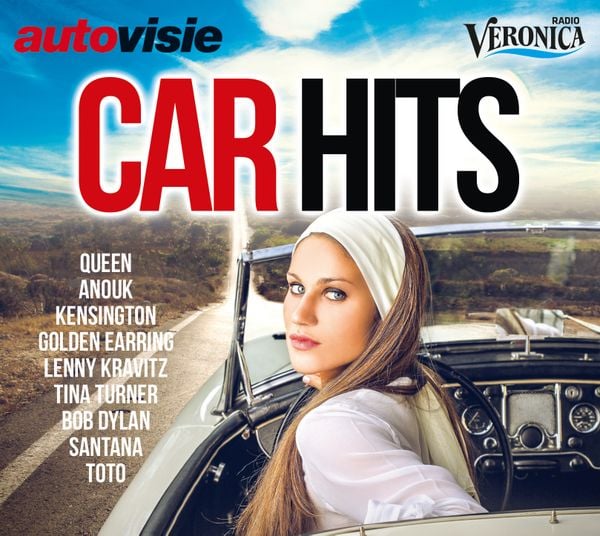 Het volledige overzicht:
CD 1
1. GOLDEN EARRING – Radar Love
2. KENSINGTON – Streets
3. LENNY KRAVITZ – Always On The Run
4. CANNED HEAT – On The Road Again
5. PETER FRAMPTON – Show Me The Way (live)
6. BACHMAN-TURNER OVERDRIVE – You Ain't Seen Nothing Yet
7. RAM JAM – Black Betty
8. SANTANA – She's Not There
9. KISS – I Was Made For Lovin' You
10. MOTHER'S FINEST – Piece Of The Rock
11. GRAND FUNK RAILROAD – Some Kind Of Wonderful
12. KANE – Can You Handle Me
13. GINO VANNELLI – People Gotta Move
14. THE EDGAR WINTER GROUP – Free Ride
15. URIAH HEEP – Easy Livin'
16. THE GUESS WHO – American Woman
17. HERMAN BROOD & HIS WILD ROMANCE – Saturday Night
18. THE CARS – Drive
CD 2
1. QUEEN – I'm In Love With My Car
2. TINA TURNER – The Best
3. TOTO – Hold The Line
4. BOB DYLAN – Like A Rolling Stone
5. ANOUK – Nobody's Wife
6. PRIMAL SCREAM – Rocks
7. TRAIN – Drive By
8. SCORPIONS – Wind Of Change
9. STATUS QUO – Rockin' All Over The World
10. FREE – All Right Now
11. RUN-DMC FT. AEROSMITH – Walk This Way
12. JOHN PARR – St. Elmo's Fire (Man In Motion)
13. ROBERT PALMER – Bad Case Of Loving You
14. CITY TO CITY – The Road Ahead
15. CHEAP TRICK – I Want You To Want Me (live)
16. ALICE COOPER – Poison
17. KANSAS – Dust In The Wind
18. GARY MOORE – Still Got The Blues (For You)
CD 3
1. FIRST AID KIT – My Silver Lining
2. GOLDEN EARRING – Another 45 Miles (live)
3. SHOCKING BLUE – Venus
4. CLARENCE CLEMONS & JACKSON BROWNE – You're A Friend Of Mine
5. IGGY POP – Lust For Life
6. J. GEILS BAND – Centerfold
7. THE TROGGS – Wild Thing
8. THE ROMANTICS – What I Like About You
9. VANDENBERG – Burning Heart
10. THE SPENCER DAVIS GROUP – Gimme Some Lovin'
11. STEVE WINWOOD – While You See A Chance
12. PATTI SMITH – Because The Night
13. SIMPLE MINDS – Alive And Kicking
14. WHITESNAKE – Is This Love
15. SPIN DOCTORS – Two Princes
16. MR. MISTER – Kyrie
17. REO SPEEDWAGON – Keep On Loving You
18. SIMON & GARFUNKEL – Baby Driver
CD 4
1. MEAT LOAF – Paradise By The Dashboard Light
2. CHRISTOPHER CROSS – Ride Like The Wind
3. YES – Owner Of A Lonely Heart
4. TOM ROBINSON BAND – 2-4-6-8 Motorway
5. BAD ENGLISH – Time Stood Still
6. LEO SAYER – Thunder In My Heart
7. KANE – So Glad You Made It
8. CARDIGANS – My Favourite Game
9. UGLY KID JOE – Everything About You
10. FOREIGNER – That Was Yesterday
11. JOURNEY – Don't Stop Believing
12. JOHN FARNHAM – That's Freedom
13. THE HOOTERS – Satellite
14. THE BYRDS – Mr. Tambourine Man
15. NEW RADICALS – You Get What You Give
16. HUEY LEWIS & THE NEWS – The Power Of Love
17. ELECTRIC LIGHT ORCHESTRA – Roll Over Beethoven
18. 3 DOORS DOWN – Kryptonite
CD 5
1. DURAN DURAN – The Reflex
2. MARILLION – Kayleigh
3. ZZ TOP – Gimme All Your Lovin'
4. ROXETTE – Joyride (single version)
5. DAVID LEE ROTH – California Girls
6. SURVIVOR – Eye Of The Tiger
7. TOTO – Stop Loving You
8. EUROPE – Rock The Night
9. ICEHOUSE – Crazy
10. POCO – Call It Love
11. HERMAN BROOD & HIS WILD ROMANCE – Never Be Clever
12. THE DOOBIE BROTHERS – Long Train Runnin' (live)
13. ASIA – Heat Of The Moment
13. Memories – EARTH & FIRE
14. DIESEL – Sausalito Summernight
14. Sacramento – MIDDLE OF THE ROAD
15. BOSTON – More Than A Feeling
15. Underneath The Blanket Go – GILBERT O'SULLIVAN
16. ROACHFORD – Cuddly Toy
16. Never Marry A Railroad Man – SHOCKING BLUE
17. THE LOVIN SPOONFUL – Summer In The City
17. My Special Prayer – PERCY SLEDGE
18. SANTANA – Black Magic Woman
18. Lazy Sunday – SMALL FACES